Have a question? Get in touch! You can contact us by filling out the form below. Thanks!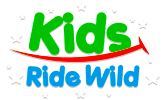 About Us
Kids Ride Wild blog has been created in 2014 by a group of friends who happen to be toy freaks (hey, we're still young!). Blog's mission is to help parents choose the right ride-on toys for their children. Our website quickly grew in popularity as we expanded our editorial team to cover further ride-on toy types and provide genuine, unbiased information, guides and reviews you can trust.
Kids Ride Wild is a participant in the Amazon Services LLC Associates Program, an affiliate advertising program designed to provide a means for sites to earn advertising fees by advertising and linking to Amazon.com. Amazon and the Amazon logo are trademarks of Amazon.com, Inc. or its affiliates. Please refer to our Privacy & Affiliate policy for more details.